Chat GPT for
Customer Feedback
Save hours wasted analyzing data manually
Identify themes in videos & docs in minutes
Build things people want
Join innovative teams doing customer research 10x faster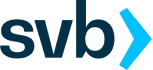 Upload data
(docs / audio / video)
Interviews, surveys, NPS. Supports docx, csv, pdf, mp3 and mp4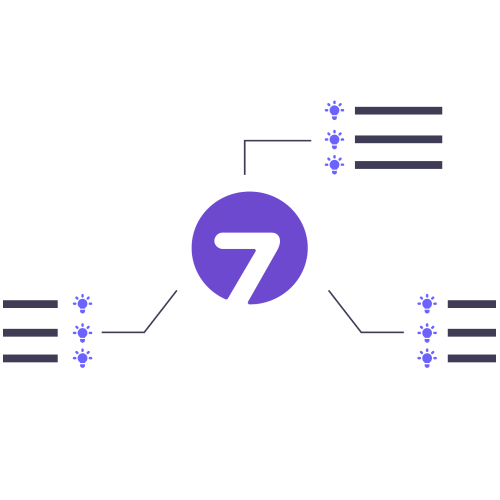 Insight7 extracts insights, themes and sentiment
Our AI finds relevant patterns and insights in your data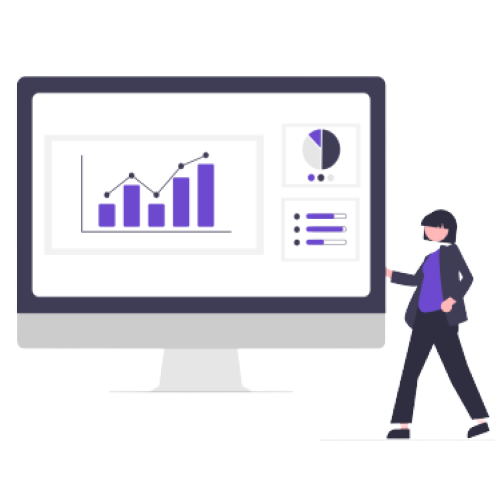 Visualize and share
insights
We'll email you a link to visualize and share your insights
Say goodbye to shipping unwanted features
Conduct continuous product discovery seamlessly. Validate every product decision with insights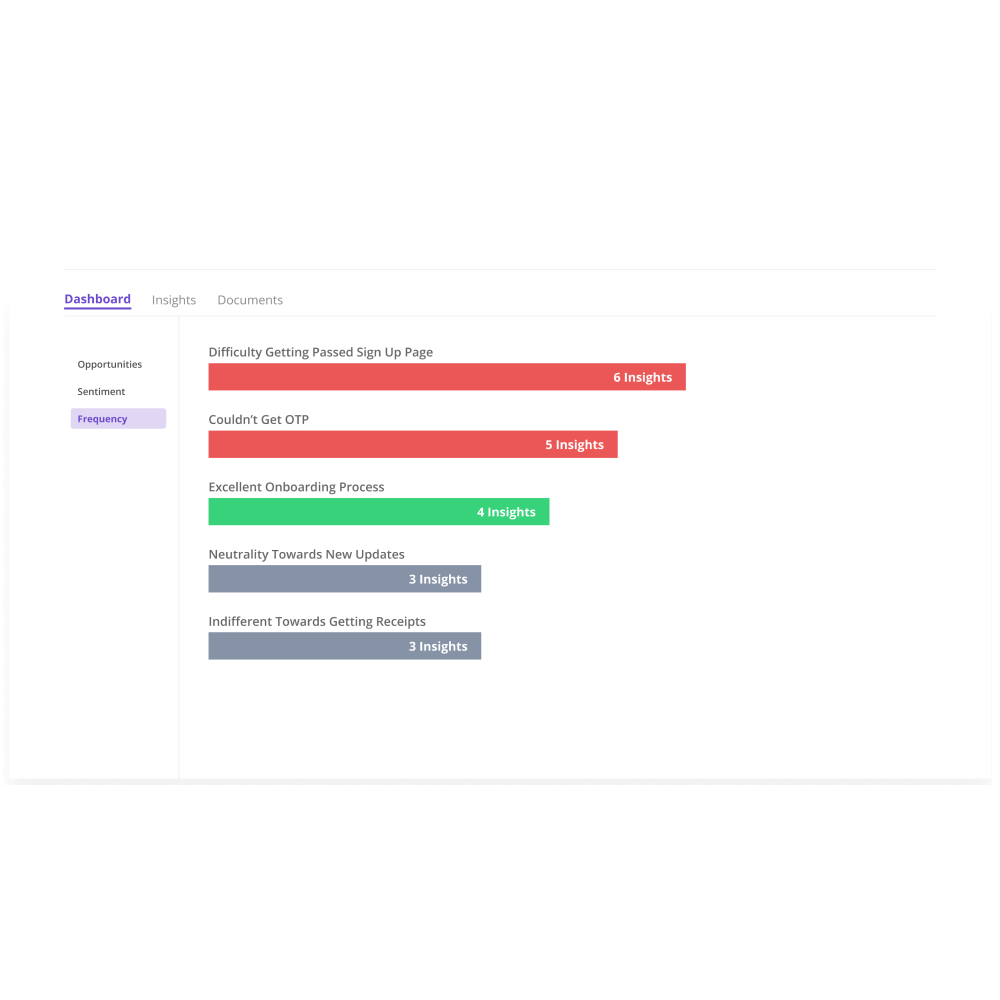 Understand customer themes and behavior in real-time
Get a continuous stream of insights on your projects. 

With one click you can analyze customer interviews, surveys and other forms of customer feedback to discover key insights, sentiments, opportunities and trends.
Ask Sev questions about your customer research data
With Ask Sev, (your AI customer research assistant) you can answer questions about your data such as: "What features should I prioritize based on this customer feedback?"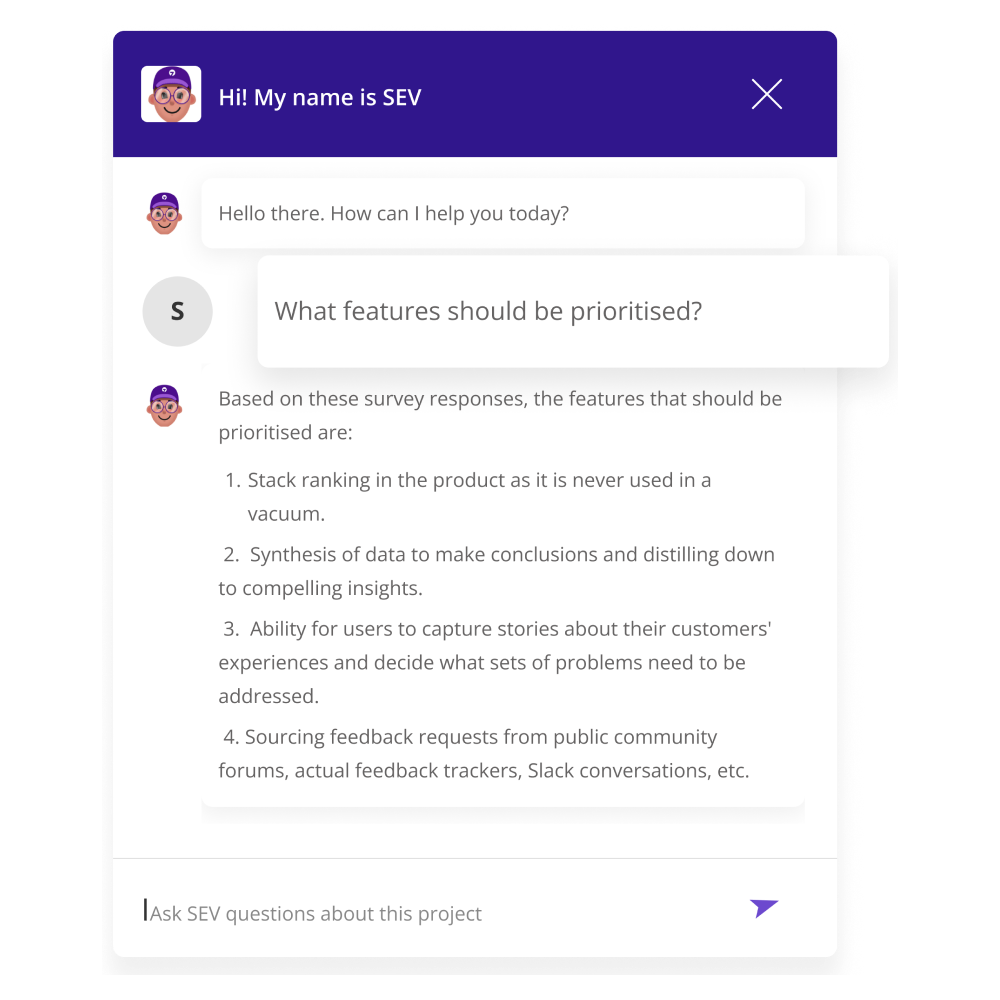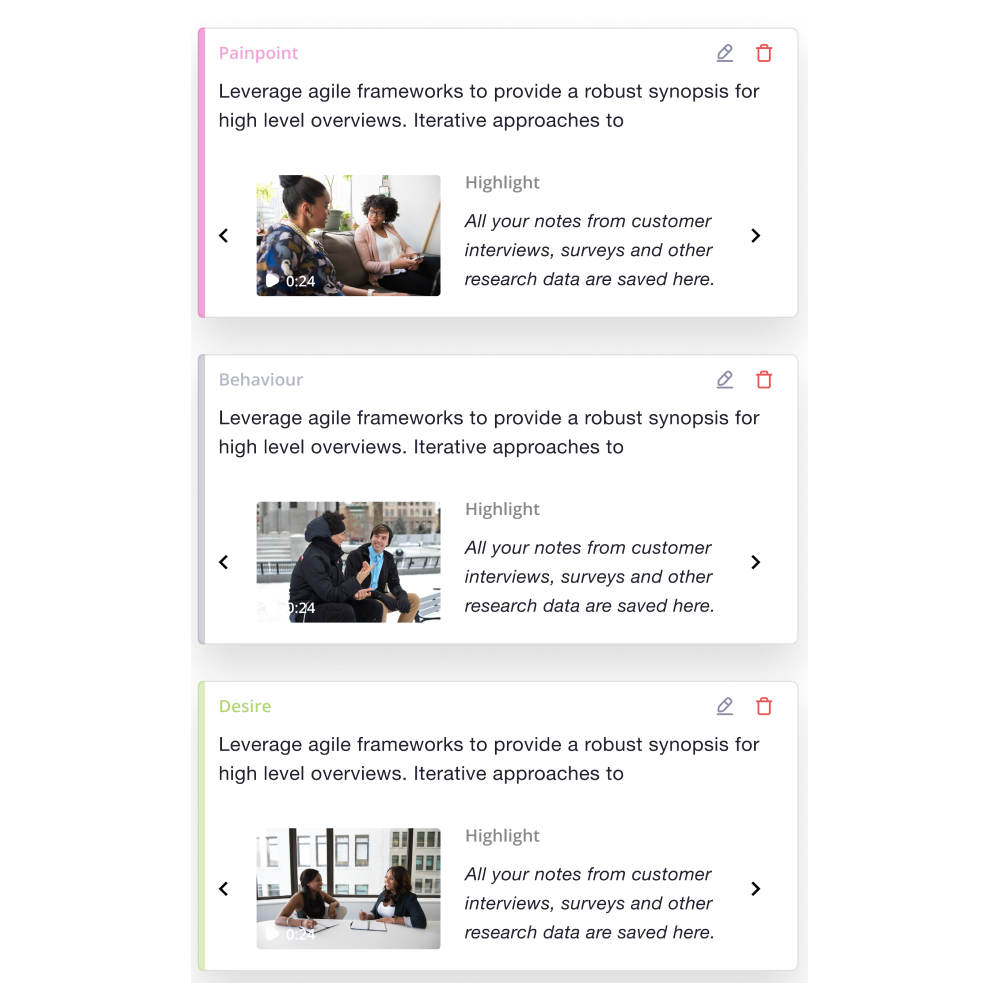 Automatically extract insights from customer feedback
You can automatically extract insights and relevant highlights from up to 50 documents and download a report in one click.
The insights co-pilot for data-driven teams
Solutions for Product Managers:
Get instant answers to questions like "what should I prioritize next?"
Identify themes and pain points 10x faster 
Instantly understand pain points and segments
Solutions for Startup Founders:
Understand user pain points and themes 10x faster
Save time and money wasted trying to reach product-market fit
Get instant answers to questions like "what user segments need this?"
Solutions for Researchers:
Cut research time by 85%
Analyze up to 50

documents in one click 

Generate reports in one click
Discover top user experience complaints instantly 
Leverage insights to prioritize usability improvements
Identify opportunities to improve user experience in one click
Define positioning and messaging 10x faster
Understand user persona and segments in seconds
Understand customer sentiment and brand issues instantly
Solutions for Customer Success:
Analyze NPS and surveys 10x faster for insights
Identify themes and sentiments from customer interviews instantly
Identify customer issues before they escalate
What people are saying about

Insight7
Insight7 is a game-changer for qualitative user research. I seriously think it has the potential to save hundreds of UX researchers busy-work.

Amitay Gilboa

CEO at Podiz
Insight7 is indeed a very unique product. As a former marketer who used to spend hours compiling market research report data, I find it super Intriguing.

Floria Visinescu

Staff Product Designer at Shopify
This is a lot especially for product teams. Strong integrations with video call transcription services where you interview a lot of different customers and can derive some awesome insights without having all of the manual overhead.

Christopher Ries

Co-founder at SphereOne
We currently organize all of our feedback in google docs and sheets. It's very difficult to summarize high feedback volume yet it's so important.I love this concept

Michelle Dear

Co-founder at Tandem
Insight7 is super powerful. It is a solution to a huge problem, it can literally help teams save time in discovering product market fit.

Porush Puri

Product Manager at Cove Identity
Spend more time talking to customers and use their feedback to build products they love.
Enterprise-grade security
Security and customer privacy is our priority at every step of the engineering process.
256-bit AES and 256-bit SSL/TLS encryption
Security logging, uptime monitoring, and system availability metrics
Coding practices based on the OWASP Top Ten
Penetration tests by security experts
Regular impact assessments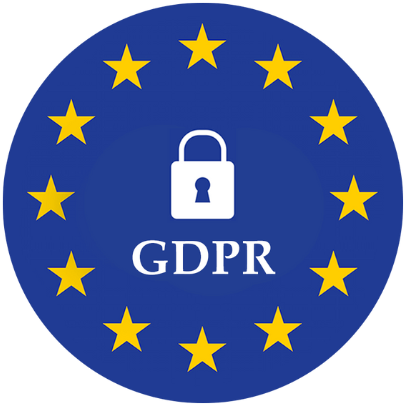 General Data Protection Regulation

Unlock Customer Insights 10x faster with AI